PRESS RELEASE: Small is beautiful but is large more economical? Fresh views on decentralised versus centralised wastewater management
Following its participation at the 2nd IWA Development Congress & Exhibition held in November 2011 in Kuala Lumpur, in which JSC presented the "Potential of Small Scale and Large Scale Solutions - Cost and Quality Aspects", JSC collaborated in an article for IWA's Water 21 magazine looking at decentralized versus centralized solutions in the field of wastewater management.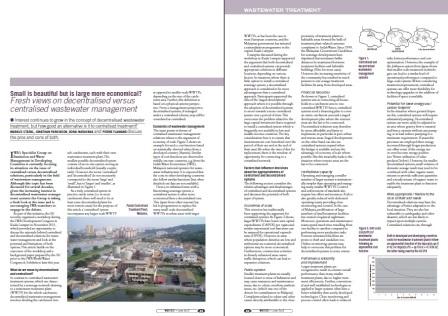 You can download the article from this page or directly from here.
You can also access to more articles from JSC here.