Overseas Training in Japan for Orissa Integrated Sanitation Improvement Project
The Japan International Cooperation Agency (JICA) invited visitors from India as part of the Overseas Training in Japan of the Orissa Integrated Sanitation Improvement Project. The four-day training program started on 22 May. The Japan Sewage Works Agency (JS) was in charge of the first two days of the training for six visitors among whom were representatives from the Indian Administrative Service, and the Principal Secretary of Finance Department, Government of Orissa.
Before the training, the participants visited JS for a courtesy call. They received a briefing on this occasion and had the opportunity to discuss with JS President.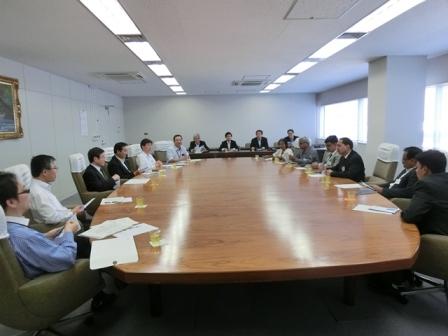 In the training, JS provided the following lectures:
"Sewerage Finance in Japan",

"Asset Management for Sewerage Facilities", and

"JS and its Training Center".



Lecturers and participants from Orissa had active and satisfactory opinion exchanges during the lectures.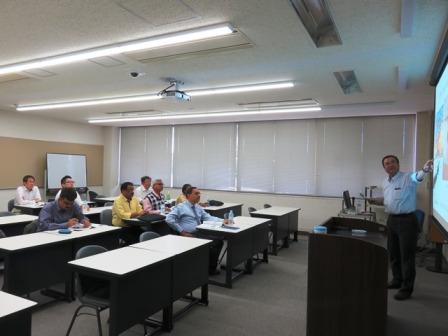 The trainees visited the JS Training Center in Toda.
In Japan, JS offers practical and useful lab courses in addition to classroom lectures. The tour of the lab facilities seems to have been the moment of the visit in which aroused the greatest curiosity among the Indian visitors.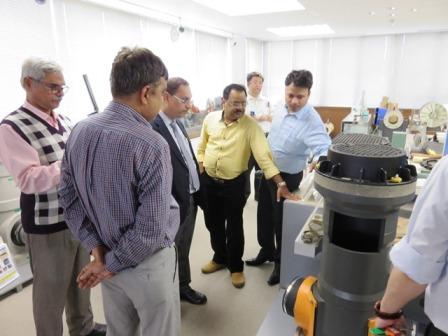 In recent years, the Orissa State had a rapid population growth. As the improvement of sewerage services is insufficient, the region experiences problems with public environmental health and water quality. To tackle this situation, Orissa State is planning a new sewerage project.
The purpose of this four-day training was to develop human resources in relation to the new project.
JS will utilize again in the future its comprehensive knowledge and experience in the sewerage sector and continue to offer training programs for overseas engineers involved in this field.