Publication Announcement:
'Sanitation and Sustainable Development in Japan'
JSC is proud to announce the publication of 'Sanitation and Sustainable Development in Japan' produced by the Asian Development Bank (ADB) in collaboration with JSC.
Through five case studies and a policy brief on the financing mechanism adopted in Japan for the development of wastewater treatment facilities, this publication presents how Japan tackled past sanitation challenges as well as innovative systems for water and sludge recycling, and energy recovery/recycling.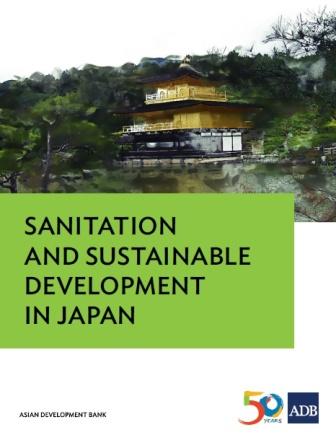 To mark the occasion, a launch ceremony was held on 17 November in Yokohama, Japan, during the ADB-Yokohama Business Seminar; a side event of the 5th Asia Smart City Conference.
This event, attended by over 120 participants, featured an introductory presentation of the publication by JSC, and a ribbon cutting ceremony with ADB and JSC representatives.
You can find more information and download the publication from here.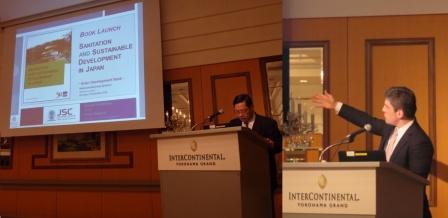 Above:

JSC presenters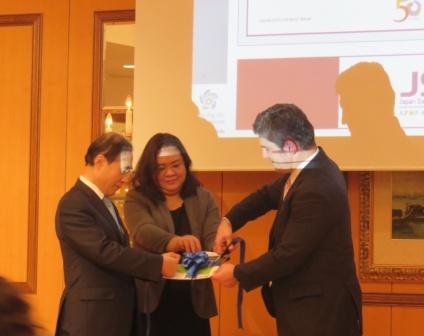 Above:

Ribbon cutting ceremony