Release of JSC Country Sanitation Assessment Report in Malaysia
Malaysia is, with Japan, Korea and Singapore, one of the leading countries in water management in the Asia-Pacific region, having achieved remarkable results over a relatively short period of time. In its quest for information on sanitation conditions in countries of the Asia-Pacific and search for good practices that can be disseminated and used elsewhere in the region – one of the main goals as a KnowledgeHub – JSC conducted a country sanitation assessment in Malaysia in November 2011.
You can download here the report that followed this assessment, which encompassed various field visits and discussions with key persons involved in sanitation management, including representatives of ministries and agencies in charge of sanitation, the national sewerage company – Indah Water Konsortium – and septic tank manufacturers. We hope that Malaysia's path to sanitation improvement, including the introduction of regular septage management, will be an interesting and useful example for other countries of the region.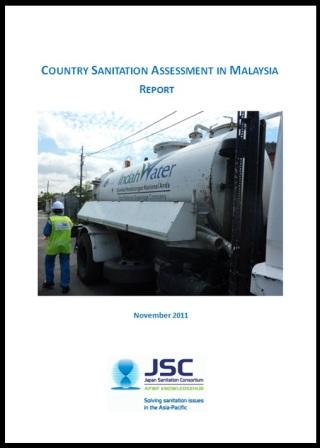 You can access from the link below the Country Sanitation Assessment Report in Malaysia and other sanitation assessment reports made by JSC in the Asia-Pacific region.