Release of DUDES-SNV-JSC Sanitation Assessment Reports in Bhutan
From 8-17 May and 17-26 August 2011, JSC conducted two sanitation assessment missions in the Kingdom of Bhutan. These missions were done in collaboration with the Department of Urban Development and Engineering Services (DUDES) - Ministry of Works and Human Settlement of Bhutan, and the Netherlands Development Organisation (SNV) under the framework of the new program on Sustainable Sanitation and Hygiene for All (SSH4A) in Small Towns.
For these assignments, JSC's responsibility was to bring specialized technical expertise on wastewater and sludge management through field assessments and meetings with stakeholders, and make recommendations to promote sanitation improvement in three small towns of the Chukha District.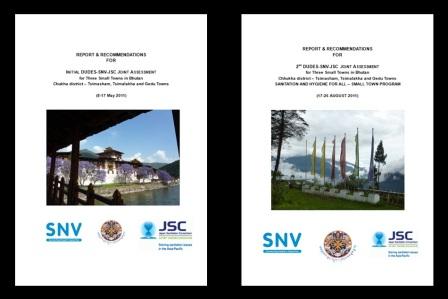 You can access and download these reports from the link below and also consult sanitation assessment reports made by JSC in other countries.