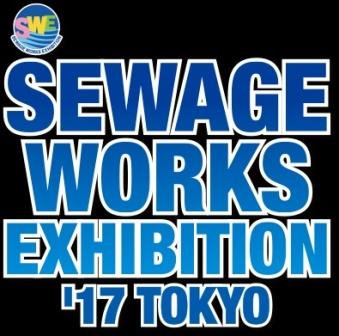 The Japan Sewage Works Association (JSWA) will hold the Sewerage Works Exhibition (SWE) and the Japan Annual Technical Conference on Sewerage (JATCS) in August.
SWE is the largest event among wastewater trade shows in Japan during which international conferences and seminars for foreign visitors have been held for many years. JATCS has also been playing an important role in the development of the Japanese wastewater industry, new technologies and expertise for the achievement of clean water.
From this year, JATCS will start several sessions in English to welcome professionals from the international community, and exchange information and knowledge with Japanese wastewater professionals from utilities, governments, private companies, academia, research institutes and NGOs. A tour to wastewater facilities will also be organized in English.
JSWA is looking forward to sharing with you the latest wastewater trends in Japan.
Exhibition Outline
Name of the eventevent

eeei

"SEWAGE WORKS EXHIBITION '17 TOKYO"

Date and time

eventssssss

August 1 (Tue.) - 4 (Fri.), 2017

eve

10:00-17:00

evintssss

(except August 1, starting at 10:30, and August 4, ending at 16:00)
Venue

events

evii

Tokyo International Exhibition Center (Tokyo Big Sight)

Organized by

eventsssssiissssss

Japan Sewage Works Association (JSWA)

Exhibitors

eventsssssiisisssssssissssssssssssssssssssssssss

More than 250